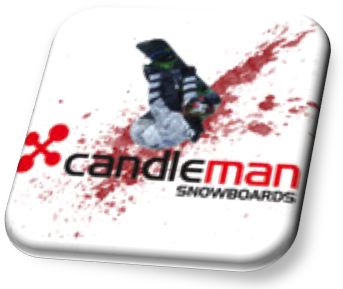 Executive Summary
The Candleman Snowboards winter marketing campaign 2012 is focused on establishing the Candleman brand in the New Zealand market (NZ), by reinforcing the core brand value of customisation; creating one of a kind snowboards for one of a kind riders. The campaign will achieve this by delivering three key campaign objectives.
Increase the total sales of Candleman snowboard decks to 1000 units.
Increase Candleman's brand awareness amongst the target audience to >80%.
Increase Candleman's retail presence by growing their retail outlet portfolio to include at least one store in every NZ ski town as well as in the major cities.
The campaign will integrate multiple media channels. Radio, magazines, online, promotions, sponsorship, point of sale, retail drive and demo days, while using creative elements aimed at engaging the target audience, delivering key campaign messages.
Creating a one of a kind snowboard for a one of a kind rider.
Customisation specialists and leader in the art of hand crafted snowboards.
Manufacturer of quality NZ made snowboards.
The snowboard market in NZ consists of approximately 126,084 consumers, who purchase approximately 21,014 snowboards per year, valued at an estimated $14,688,786. The campaign is expected to generate $699,000 in revenue through snowboard sales and will cost an estimated $55,817, 8% of revenue, to carryout.
With distinctive handcrafted, customisation brand values, Candleman is a NZ company in a position to lead the snowboard industry in this country. With a focussed and well-executed marketing campaign a platform can be set for Candleman Snowboards to expand not only throughout New Zealand but also into international markets.