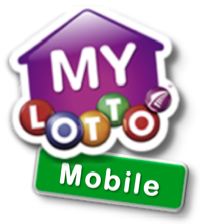 Executive Summary
MyLottoMobile is a smartphone application (app) designed to make Lotto's 'MyLotto' experience available to consumers on the go. Consumers today are demanding convenience and mobility. Service brands must take steps to meet these demands.
MyLottoMobile's target market consists of Lotto players age 15 years and older who own a smartphone. I estimate there to be approximately 536,000 potential consumers.
Key promotional objectives are to:
Create MyLottoMobile awareness of 100% amongst the target audience.
Pass 300,000 MyLottoMobile app downloads over the six month campaign.
The MyLottoMobile smartphone app will be released in July 2012 followed by a six month promotional campaign ending in December 2012.
This marketing campaign will cost approximately $53,000. The app will be free to download, offering long-term benefits to consumers with greater convenience and mobility, leading to increased long-term Lotto sales.